Charles W.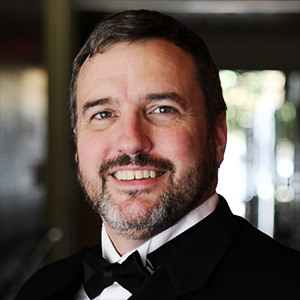 Kamm is the director of the Concert Choir and the Chamber Choir of the Joint Music Program of Claremont McKenna, Harvey Mudd, Pitzer, and Scripps Colleges. He is associate professor in the music faculty at Scripps College, where he teaches music history, music appreciation, and choral conducting, as well as Scripps Humanities Core classes, and is a member of the Humanities, Social Sciences and the Arts Department at Harvey Mudd College.
Dr. Kamm's conducting repertoire includes a cappella, piano-accompanied, and choral/orchestral works from the renaissance to the 21st century, including major works by Bach, Handel, Haydn, Mozart, Beethoven, Schubert, Brahms, Dvořák, Fauré, Vaughan Williams, Orff, Schoenberg, and Stravinsky, as well as premieres by Bill Alves, Jodi Goble, Joseph Gregorio, and Howard Kilik. From 1996-2002, Dr. Kamm served as visiting professor of choral music at Vassar College. He taught at the University of Massachusetts, Boston, from 1993-1996, concurrently holding a conducting fellowship at Harvard University. Professor Kamm has led both amateur and professional ensembles and prepared choirs for Finnish National Radio and for the Classical Music Festival in Eisenstadt, Austria. A tenor, Dr. Kamm has performed oratorio and recitals throughout the United States, Europe, and in China, and worked with conductors such as Simon Carrington, Robert Shaw, and Peter Schreier. In 2004-2005, he held a Fulbright Fellowship, studying conducting at the Sibelius Academy in Helsinki and researching and performing Finnish choral music. He received the Bachelor of Arts degree from Earlham College, the Master of Music from Michigan State University, the Doctor of Musical Arts from Yale University, and has studied in Vienna, Austria.
Contact Professor Kamm at ckamm@scrippscollege.edu or at ckamm@hmc.edu.